Tabla de comparación de Roles en Windows 2008 R2
Veremos Roles que se pueden implementar en las diferentes ediciones de Windows 2008 R2
Información extraída de la Web de Microsoft
http://www.microsoft.com/windowsserver2008/en/us/r2-compare-roles.aspx
Las marcas y logotipos mencionados en esta web son propietarios de sus respectivos dueños.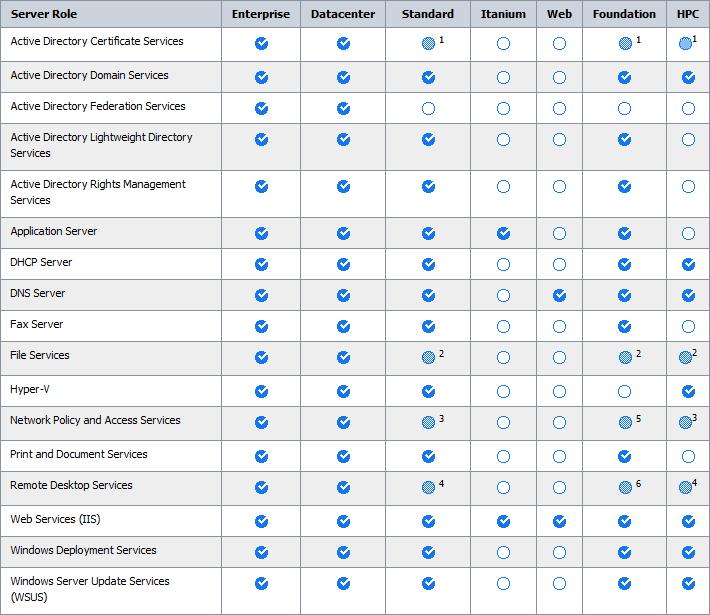 1 Limited to creating Certificate Authorities – no other ADCS features (NDES, Online Responder Service). See ADCS role documentation on TechNet for more information.
2 Limited to 1 standalone DFS root.
3 Limited to 250 RRAS connections, 50 IAS connections and 2 IAS Server Groups.
4 Limited to 250 Remote Desktop Services connections.
5 Limited to 50 RRAS connections, 10 IAS connections.
6 Limited to 50 Remote Desktop Services connections.